Power to the Pencil Skirt
Did you think pencil skirts were just for librarians and school teachers? Wrong! They are absolutely part of our favorite fall 'fits and certainly way more glam than Mrs. Smith from the second grade. La DoubleJ's new offerings come in so many new vintage prints: Art Deco-inspired Umbrellas Blu, Latin-flavored Messico Nero, ultra-romantic Dragon Flower and many, many more.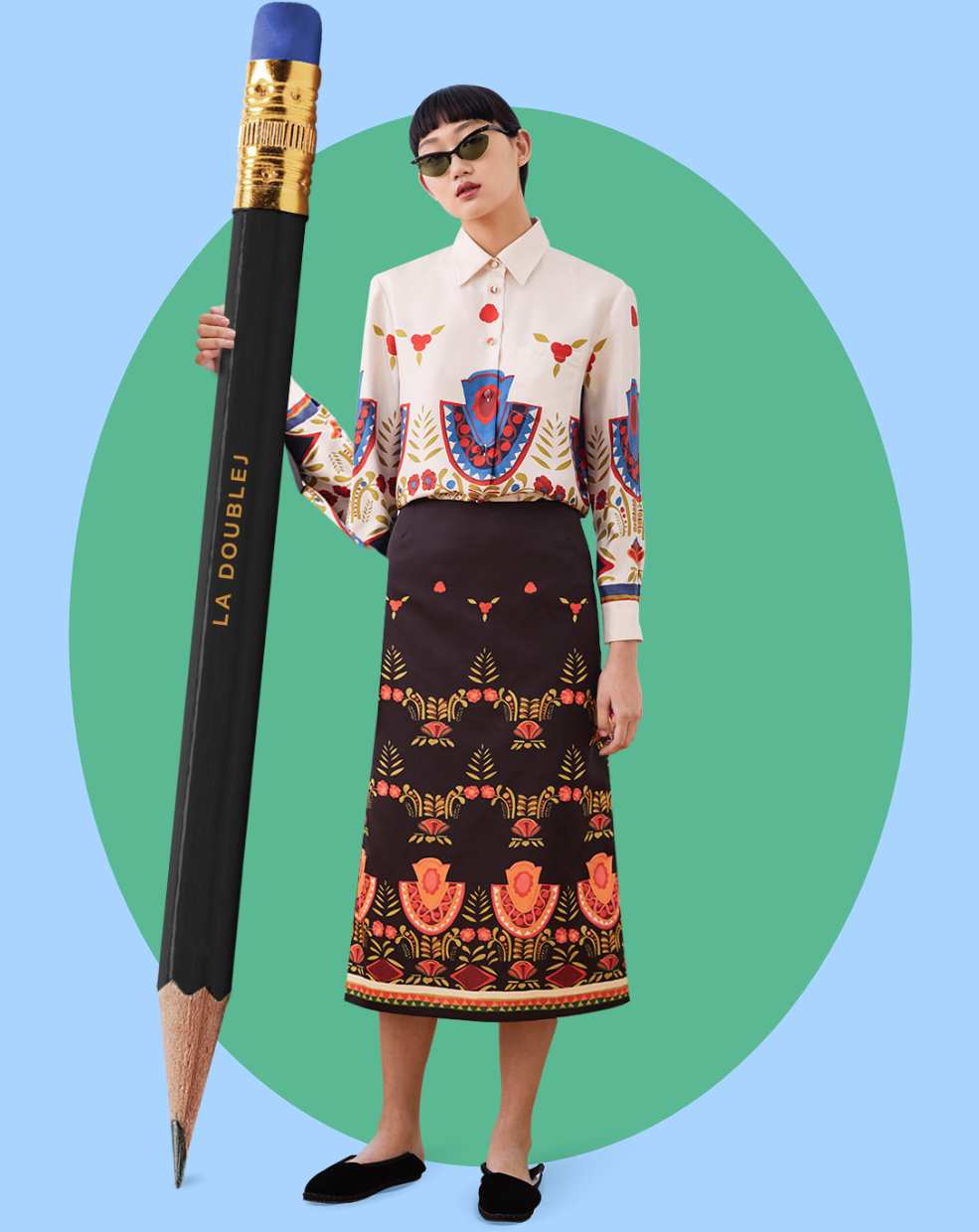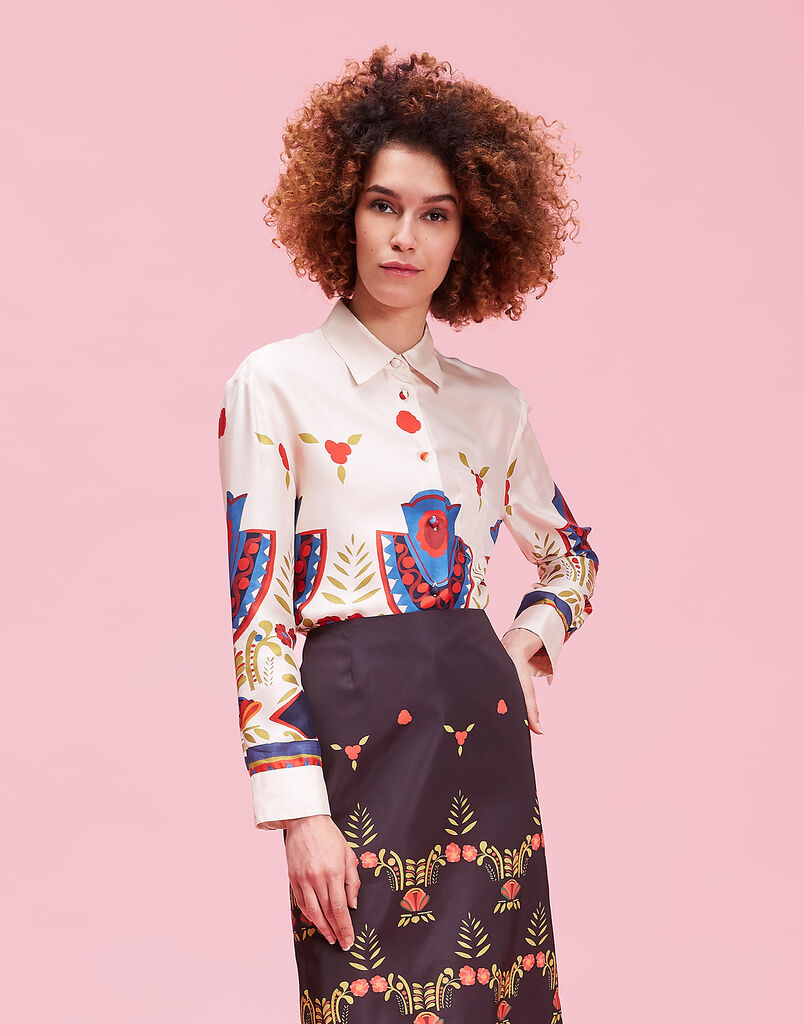 Not sure how to style it? No worries, babe! A pencil skirt is perfect round the clock.
We personally love it on a Sunday morning with a simple white tee or glammed up on a Friday night with a matching Bouncy Top for an all-over print look. Our brand new knitwear, too, looks amazing with the Pencil Skirt: the multi-color stripes match perfectly with this season's vintage prints. There's your Fall/Winter wardrobe sorted!