Milan is ON!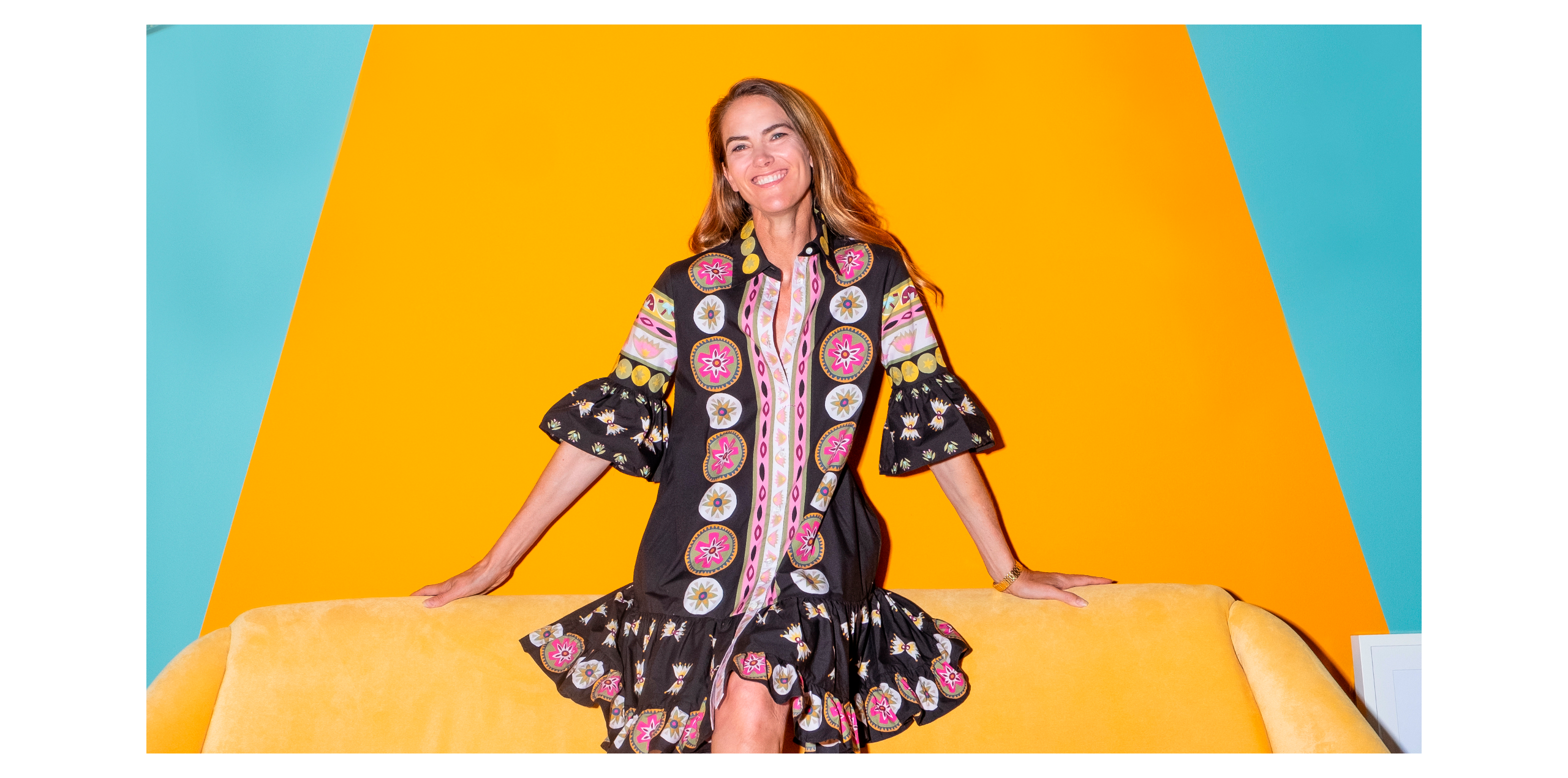 Things may be very different this season, but La DoubleJ embraced Milan Fashion Week with our arms thrown open like an Italian nonna (figuratively of course, babe). For spring/summer 2021, we stayed at home and let our HQ do the talking - make that shouting - as we commissioned the artist Karim Noureldin to turn our showroom into an eye-popping technicolor site specific artwork, a background for our vibration-raising, beach-tastic new summer collection.
Waiters wrapped in LDJ aprons served lentil salad and banana bread from the cafe temple Muzzi, while Pepper chased crumbs in the kitchen and J.J. flaunted summer's new knitted necklace-cum-purse that happens to be totally the right size for hand sanitizer.
We masked, we socially distanced, we Zoomed. Most importantly we sang of our brilliant all-Italian suppliers, manufacturers and partners who helped us realise our dream spring/summer 2021 collection (an ode to Mediterranean seascapes and Italian citybreaks) during lockdown. Our new take on fashion week received rave reviews from the press. Feel some of the LDJ love below.
"A showroom visit to La DoubleJ often comes with the bonus of JJ Martin dispensing pearls of wisdom, as her spiritual practice—which is also feeding her creative life—dictates. The whole experience felt as restorative as a session at an expensive Ayurveda day spa, presided over by a high-styled priestess. Martin should definitely consider expanding her empire in that direction." Tiziana Cardini, Vogue Runway"
"While the weather was gray in Milan on Thursday, the vibe inside the La DoubleJ showroom in Milan was colorful and vibrant. In the span of a few seasons, the former editor has built a serious business spanning ready-to-wear, beachwear, accessories, fabrics, tableware and now also flamboyant jewelry." Alessandra Turra, WWD"