La DoubleJ x Acqua di Parma
Our sense-tingling collaboration with Acqua di Parma has produced the ultimate summer kit, for this year and beyond. Whether your staycationing or vacationing this summer, it will deliver the Dolce Vita to your door.

A universe of fragrances and indulgences inspired by the best of Italy, get ready to experience the irresistible sensations of Acqua di Parma. Discover the Maison and receive a luxury Signatures of the Sun gift with your purchase on acquadiparma.com using the code LDJXACQUADIPARMA

SHOP NOW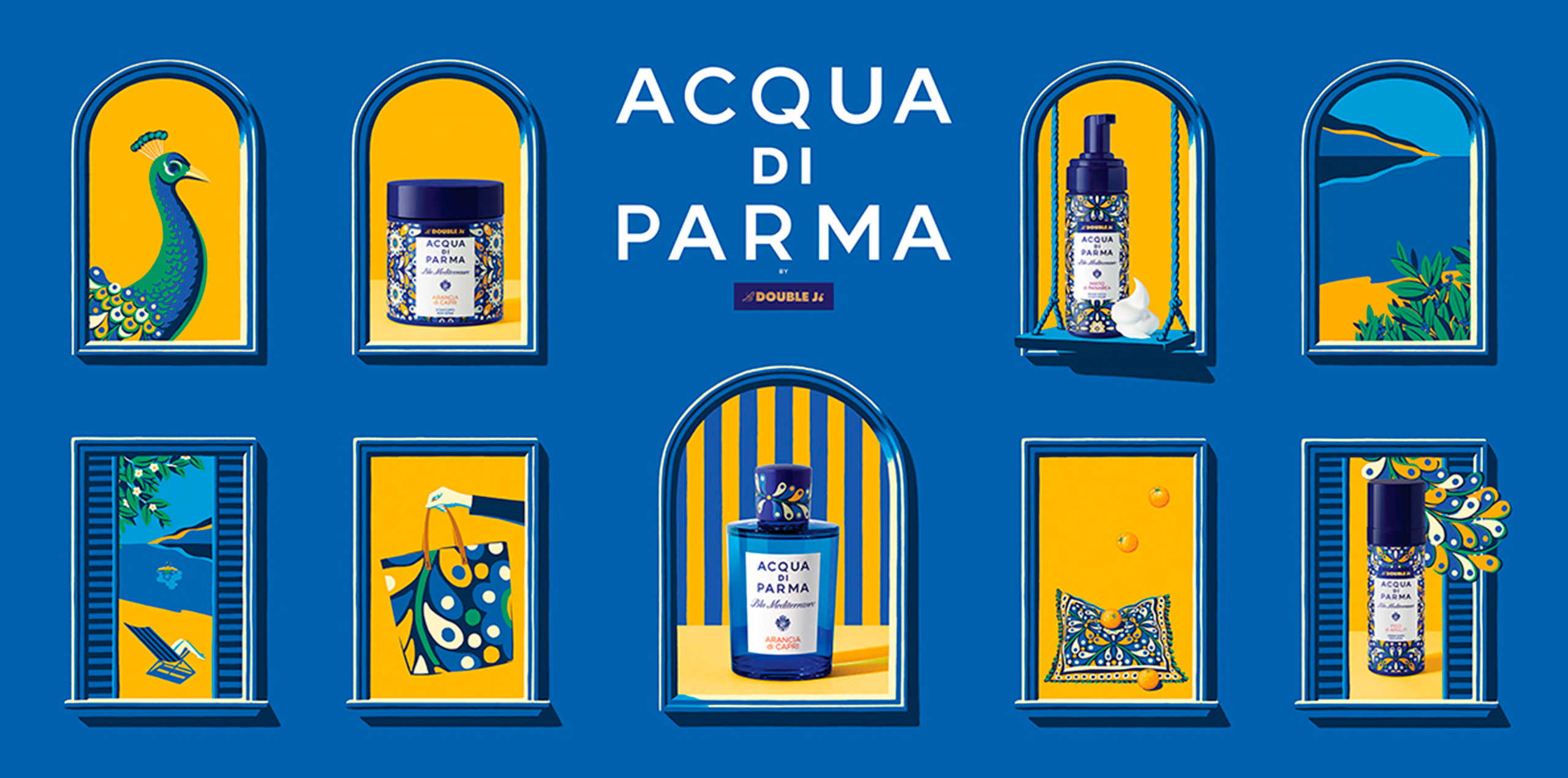 We all know Italia gives good summer, right? Right, so we teamed up with our friends at Acqua di Parma to - quite literally - bottle it! Who better to capture the essence of sundrenched vacations on the Amalfi Coast than a brand who has made Arancia di Capri, Bergamotto di Calabria, Fico di Amalfi and Mirto di Panarea their signature scents? For our part, we brought a sunburst colour spectrum and our double-punch patterns. Swimsuits, sarongs, beach towels, tote bags and more are all adorned in our mood-boosting Confetti Giallo and Confetti Blu prints so you can Raise Your Vibration.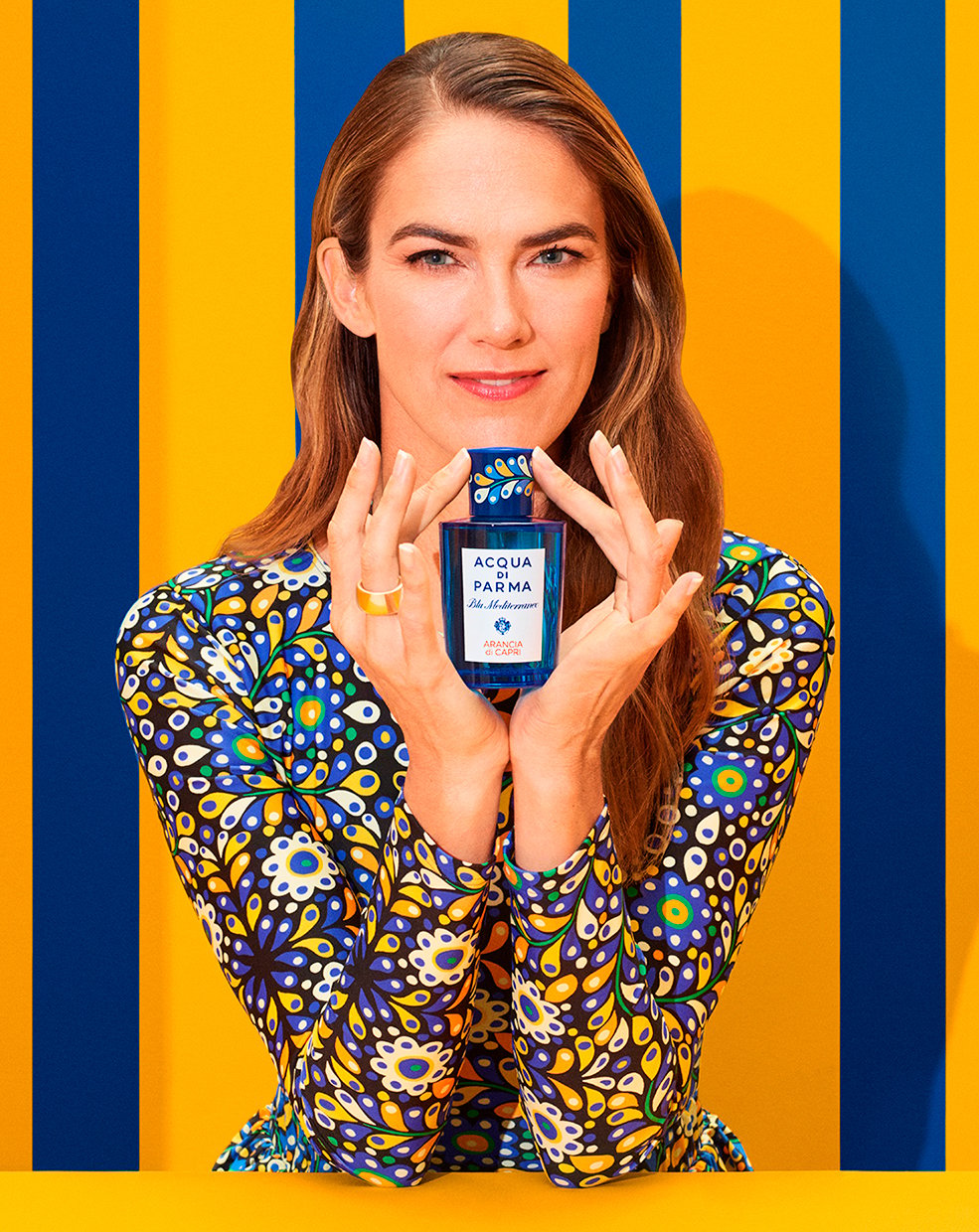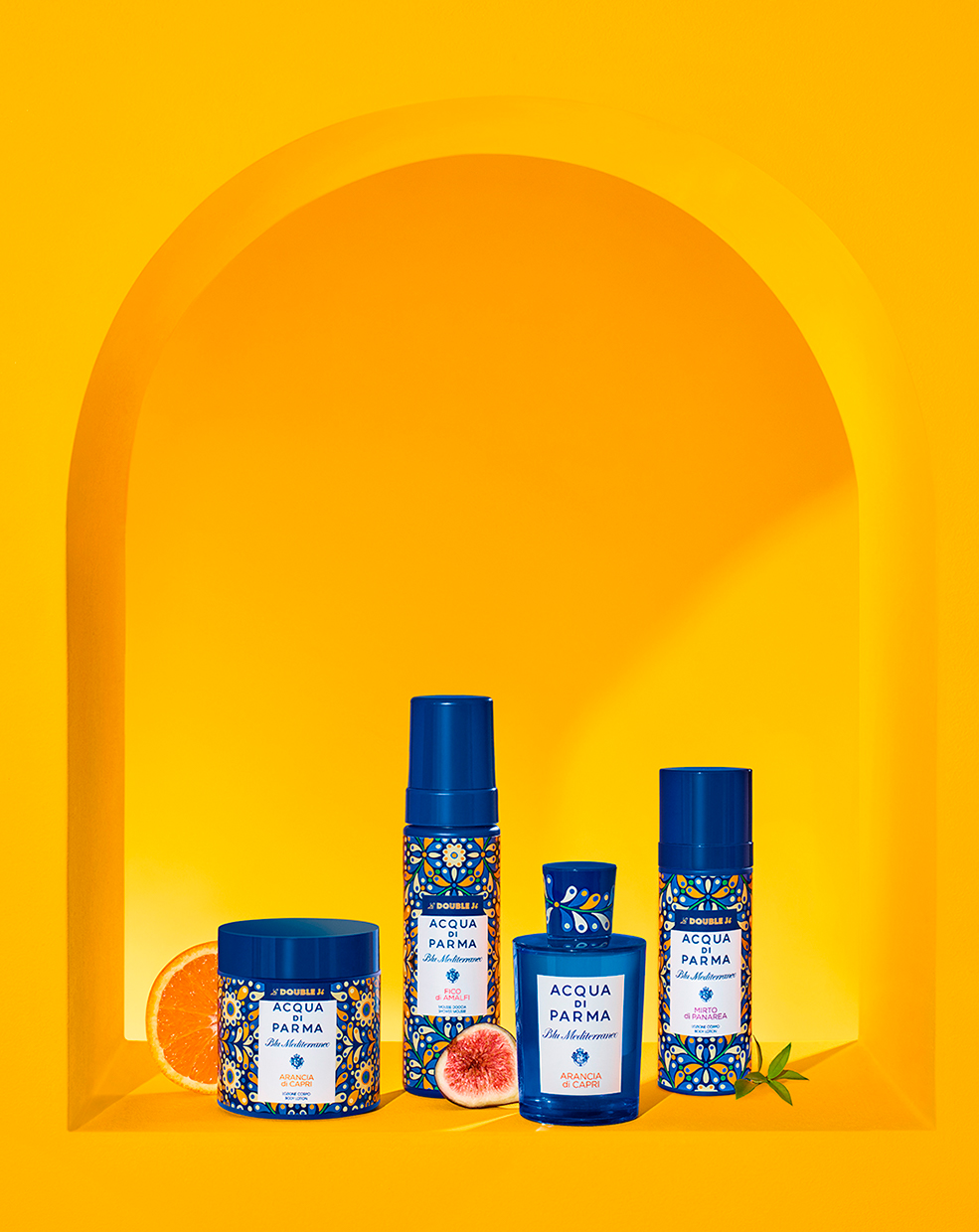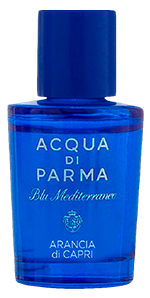 "Italy is the silent partner in this collaboration! It inextricably links Acqua di Parma and LaDoubleJ, not only because we're both Italian brands based in Milano, but because of the pride we take in working with the country's finest materials and ingredients," J.J. Martin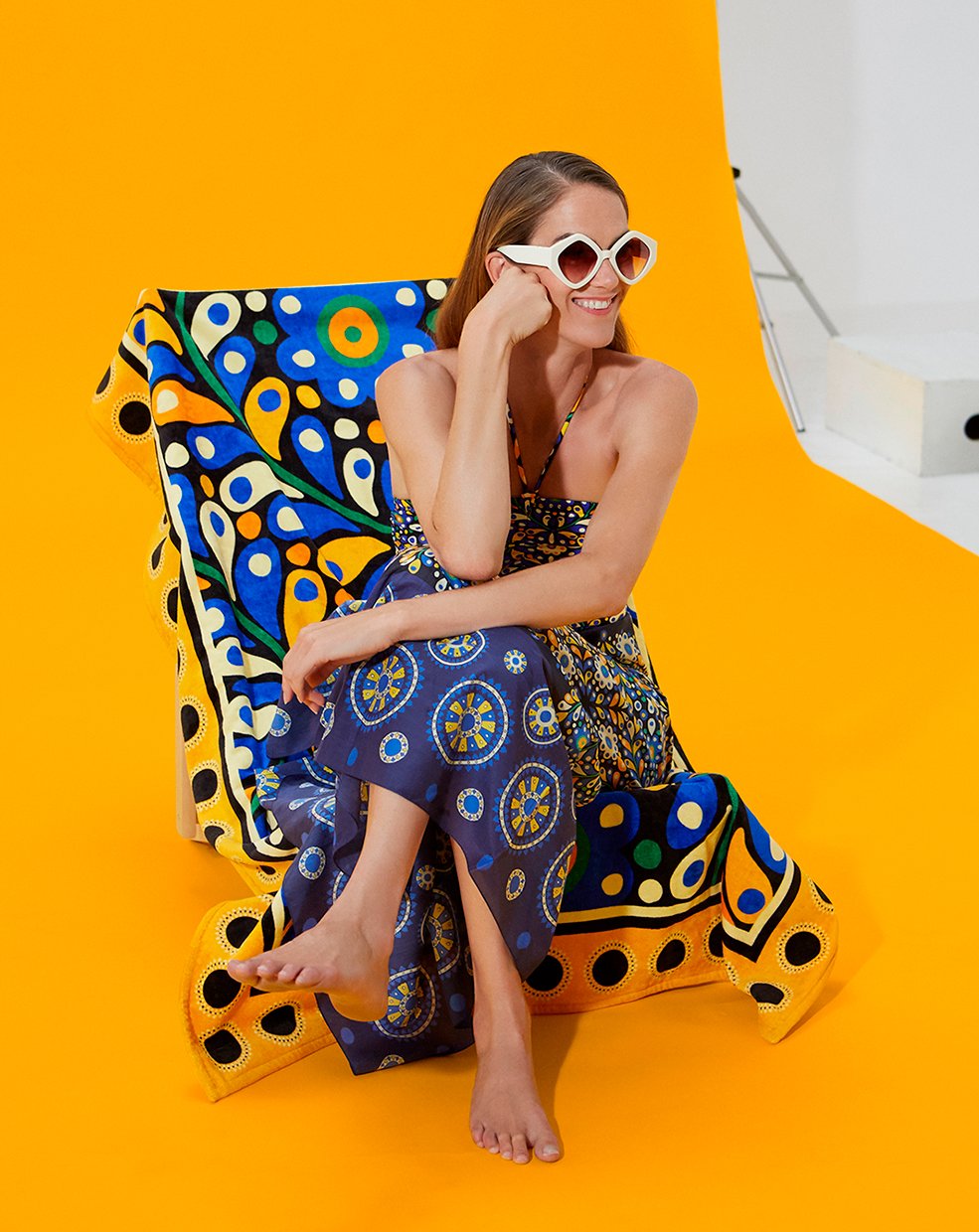 It goes without saying that Italy has always been such a source of inspiration for us - so too the historic brands who have made it the way it is today. This definitive summer kit that has been months in the making with Acqua di Parma will channel some of the brightness we have always adored about Italy into your life wherever you are at the moment.
We've gone the extra mile with this one: our 100% Made in Italy terry-cloth towels are super thick, so double up as comfy picnic blankets; our silk scarves are XL, so can be worn as sarongs and shawls; our Big Mama Totes are both city and seaside approved, so you can easily flit between the two; and we've even made a cushion, because the Dolce Vita aint nothing if not about sitting back comfortably. "La DoubleJ and Acqua di Parma are both forever pre-occupied with using the most beautiful homegrown materials, whether it be our silks from Lake Como or Acqua di Parma's lemons from Capri," says our Chief Spiritual Officer and Creative Commander, J.J. Martin.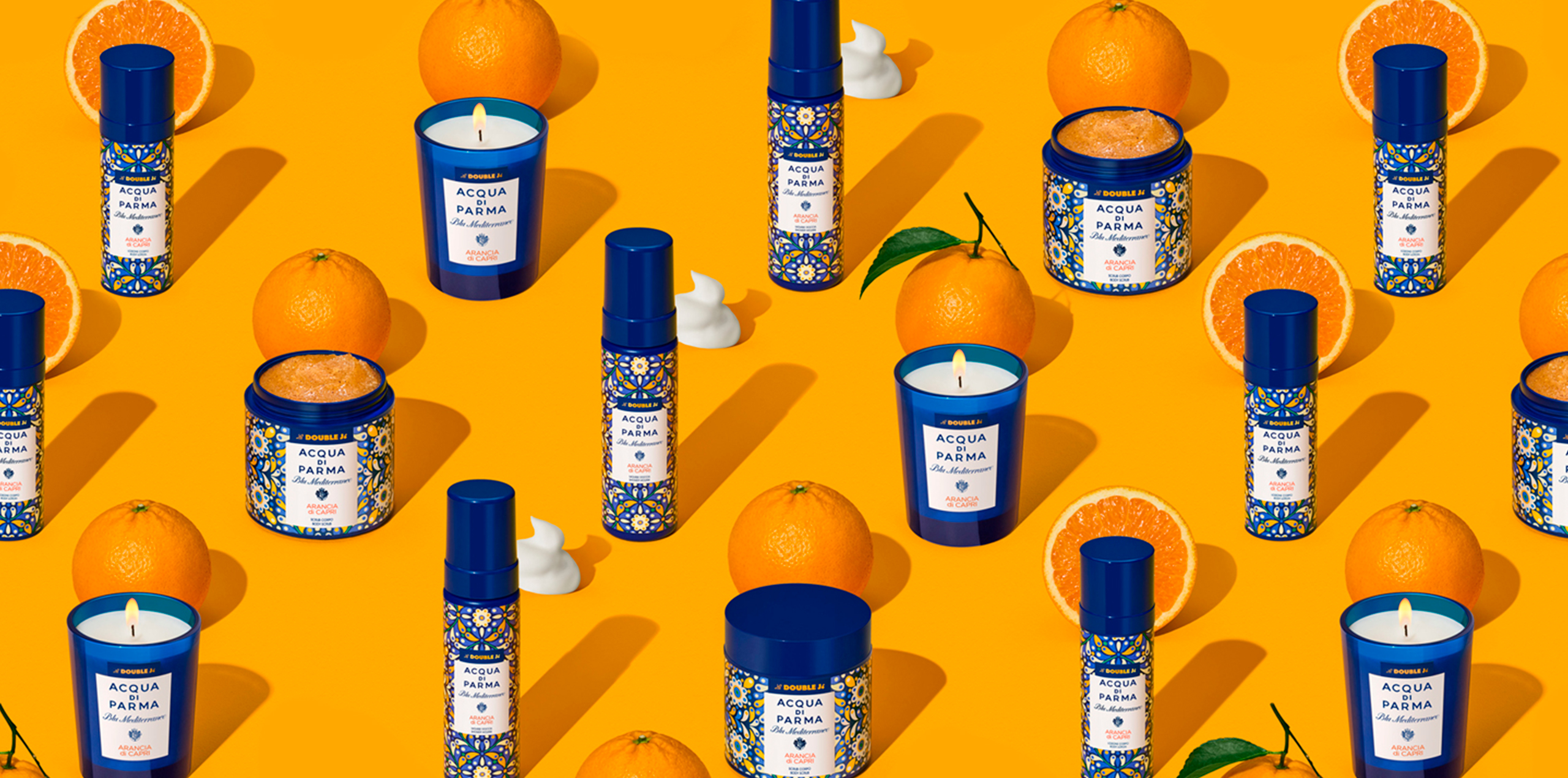 On the beauty front, Acqua di Parma's shower gels, body lotions and exfoliators in the most delicious can't-get-enough-of scents are an ode to the aromas of Amalfi and will transport you to a sunshine state of mind in a heartbeat. We're all about evoking the senses here at La DoubleJ and believe us when we say these babies make for an evocative bath or shower session.
As an extra special touch, everything in the collection comes covered in our sensational Confetti Blu and Confetti Giallo prints which we used in our very first collection and reimagined especially for this collaboration. "There is such a synergy concerning our passion for bold colour, joyful design, and the very best that Italy has to offer," adds J.J. "Above all else, we both want to make really great looking and luxurious products that delight our customers."