Dear Pepper…

The pug with the best hug answers all your questions
As LaDoubleJ's resident Ambassador of Joy and CEO (Chief Eating Officer), Pepper the pug is used to putting out fires all over the place, so who better to take on Agony Aunt duties this Valentine's Day? From how to meet to what to eat, our team mascot has the perfect recipe for romance.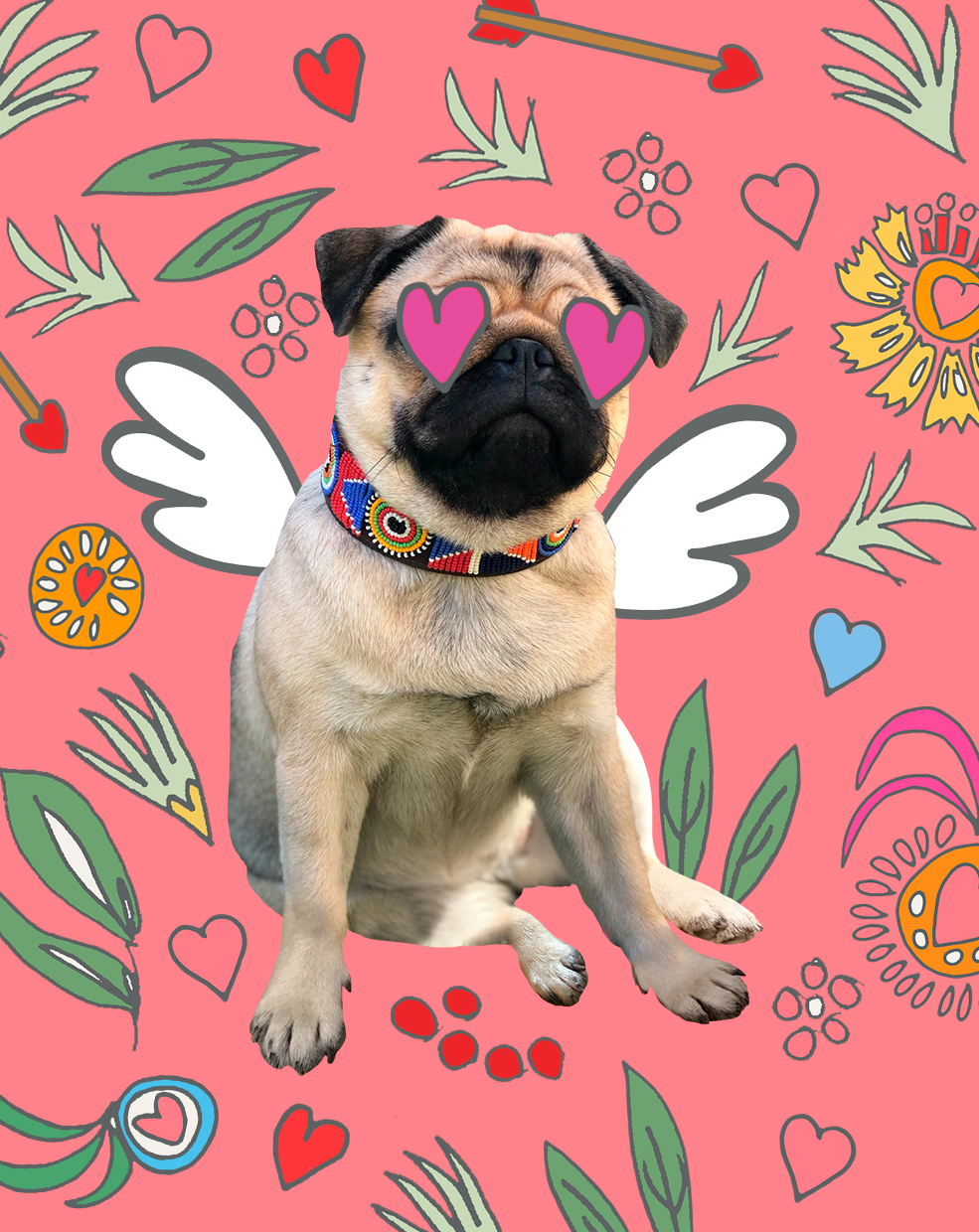 1. Hey Peps, how should I get my Valentine's day off to a special start?

I'm a big fan of a wet smooch and a warm tummy rub first thing every morning. After I like to have a big stretch before a paw-licking breakfast. Follow my lead and do it the LDJ way. After a spot of manifestation (I like to project at least two park visits and an hour of playtime), why not limber up in our Babe-print leggings before treating yourself to a brioche on one of our deliciously kitch dessert plates (I like to lick it clean, but you do you, ragazze!).
2. Cara Pepperona, I'm planning on being home alone, what shall I do to pamper myself

Home alone? That's my WORST nightmare! I suggest you treat yourself like the goddess you are: put some music on, light some candles, eat your favourite food (my favourite is s-pug-hetti) and relax in front of a film (Beethoven is the best) propped up by one of our Goddess cushions. Finish your evening off by slipping into our Pyjama Top and Bottoms and then – and this is the piece-de-resistance –into a bed freshly made up with our 100% Italian-made, satin-finish cotton sheets and pillowcases which are even softer than me.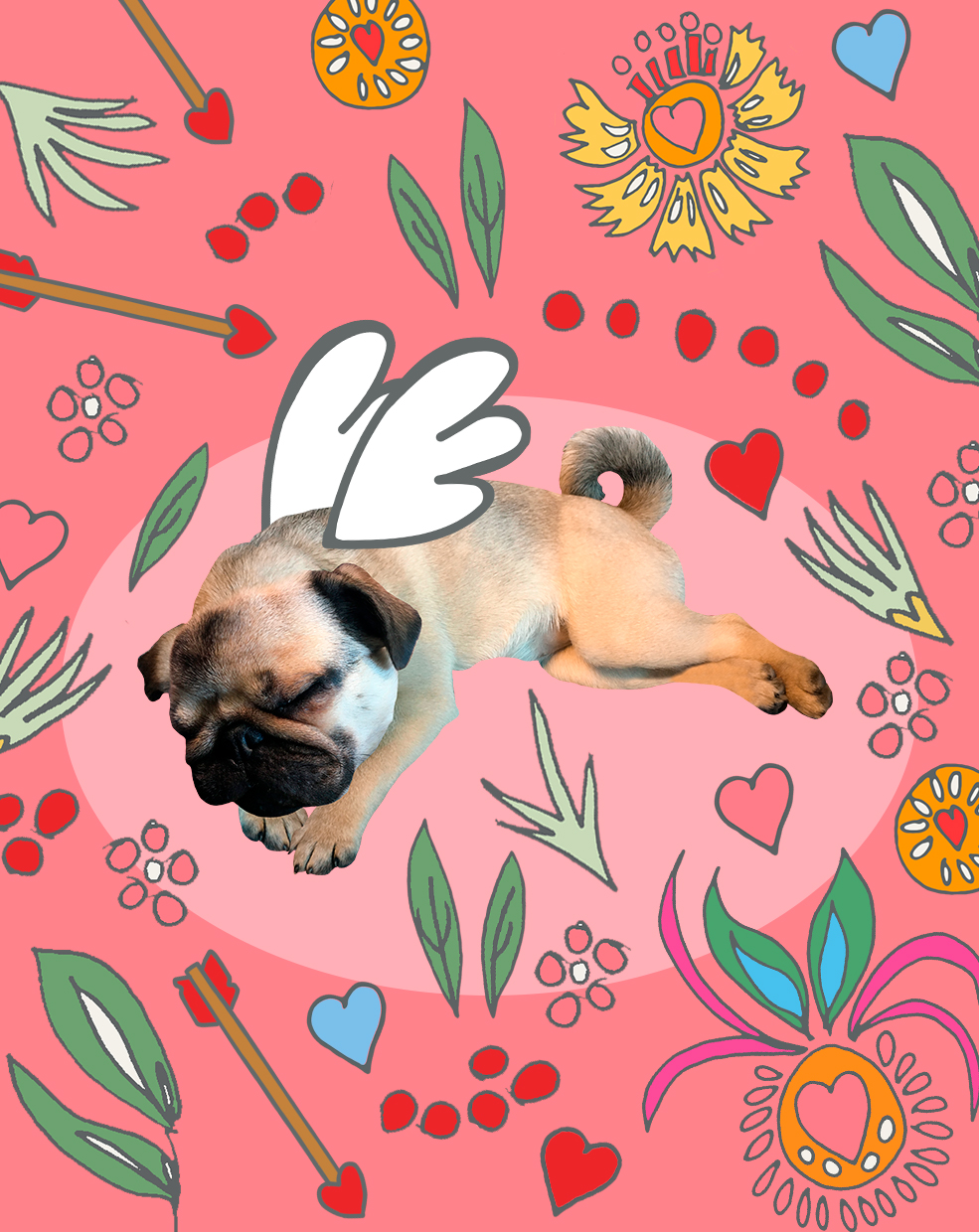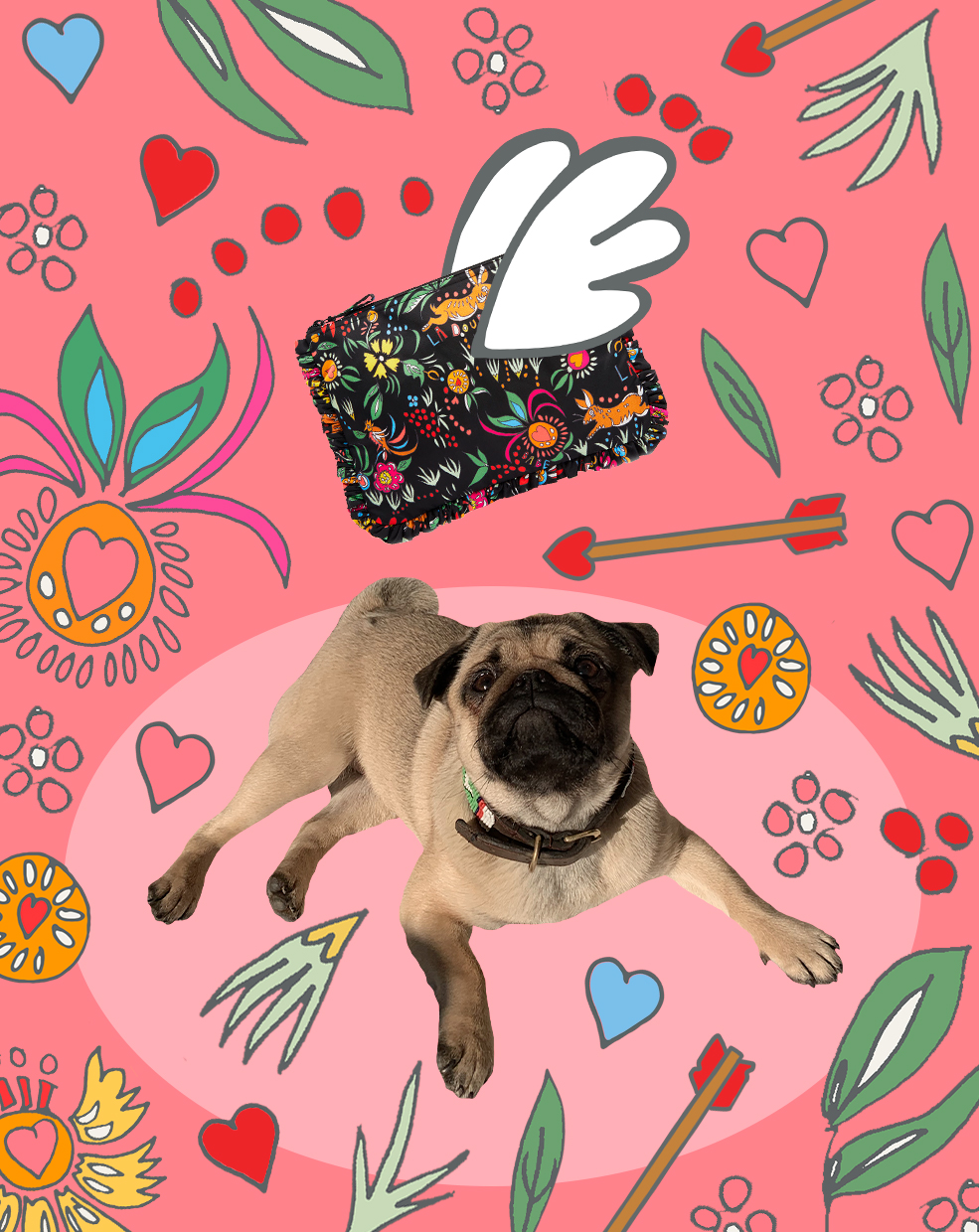 3. Ciao Pepper!! What is a special gift I can subtly hint my Valentine buys me?

I'm a big fan of a Stinco bone (I may look small, but I can eat any dog under the table), but I know that's not everyone's idea of a thoughtful gift. For you ragazze, I would suggest our Babe-print nylon Hand Pochette. It is so damn useful – my mom loves it because she can fit all her essentials in it, it is super chic and it leaves her other hand free to walk her most special gifts of all – me.
4. Dear Pepper, what can I wear to wow my date on Valentine's Day?

You've come to the right gal. I get a lot of attention at the local park on account of my super cute size and come-to-bed eyes (all the big dogs love me). So, at the moment I'm obsessed with the LDJ Babe print (being a bit of a babe myself and all that). Have you seen the Bronte shirt? It's in silk-chiffon and looks fab with the matching skirt or super sexy with jeans, depending on where you're heading. If you really want to up the ante, the Pemberley Dress is a knock-it-outta-the-park kinda look.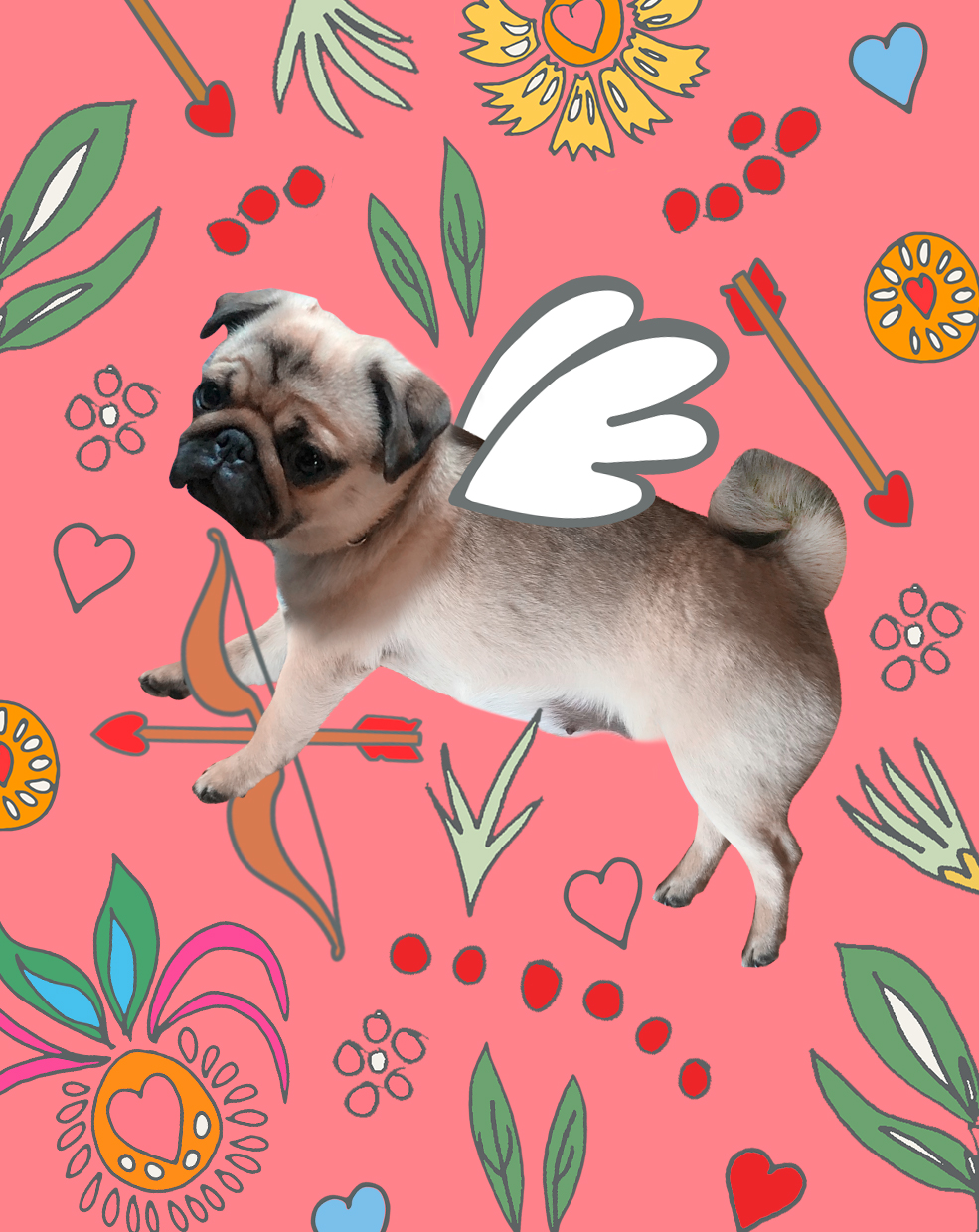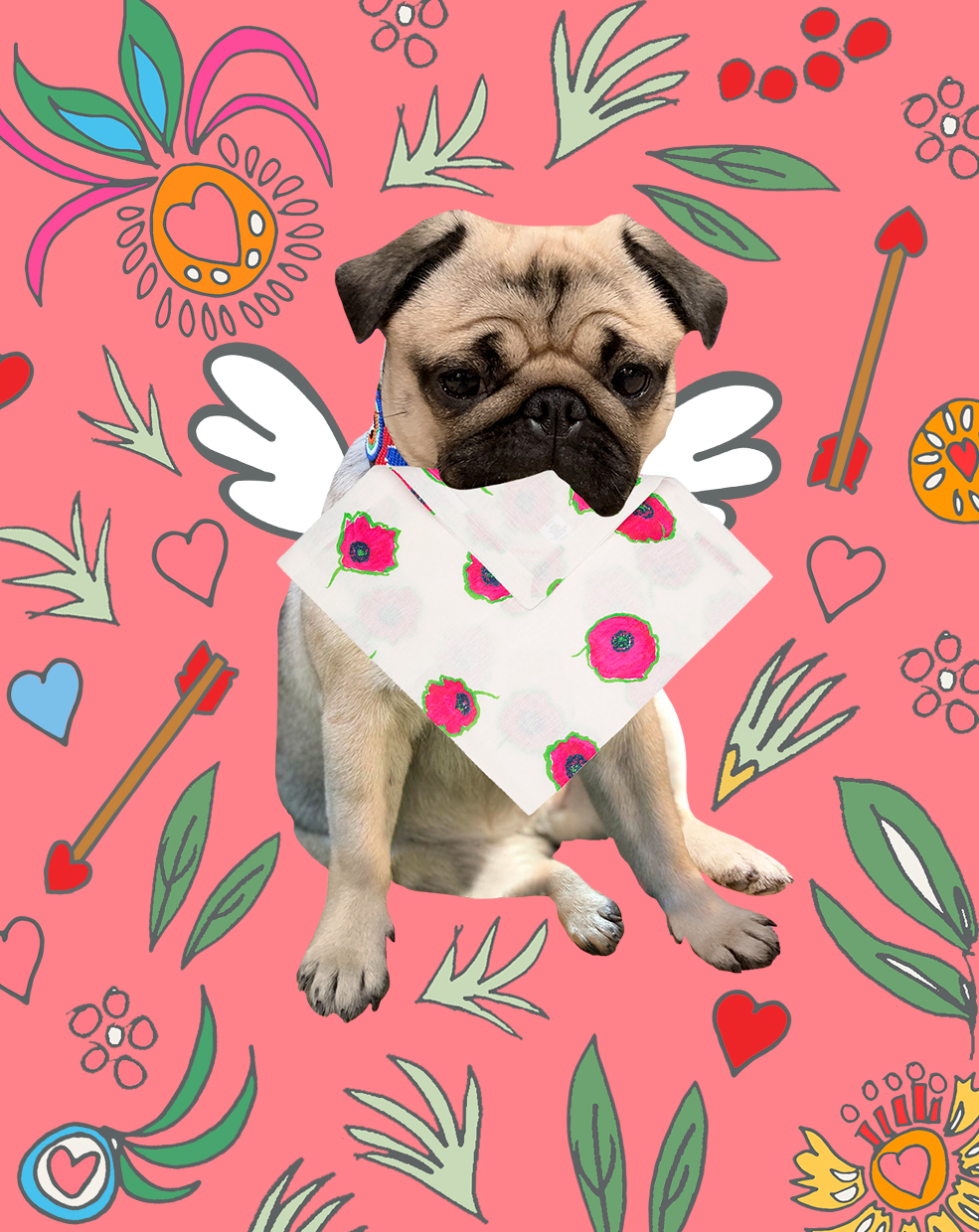 5. Dear Pepper, I'm cooking for my Valentine, what's a top tip to impress them?

I mean, are you for real ragazze? Have you seen Lady and the Tramp??! Obviously that would be a plate of s-pug-hetti and meatballs. Up the ante and lay the table with one of our large Tablecloths and romantic Rainbow Glasses, so you can serve up romance like an Italian! Good luck babe!
Get Ready for Valentine's