Sound Bathing With Leo Cosendai
Join us for this very special planetary sound bath with gong master Leo Cosendai to soothe your nervous system and welcome in the full moon.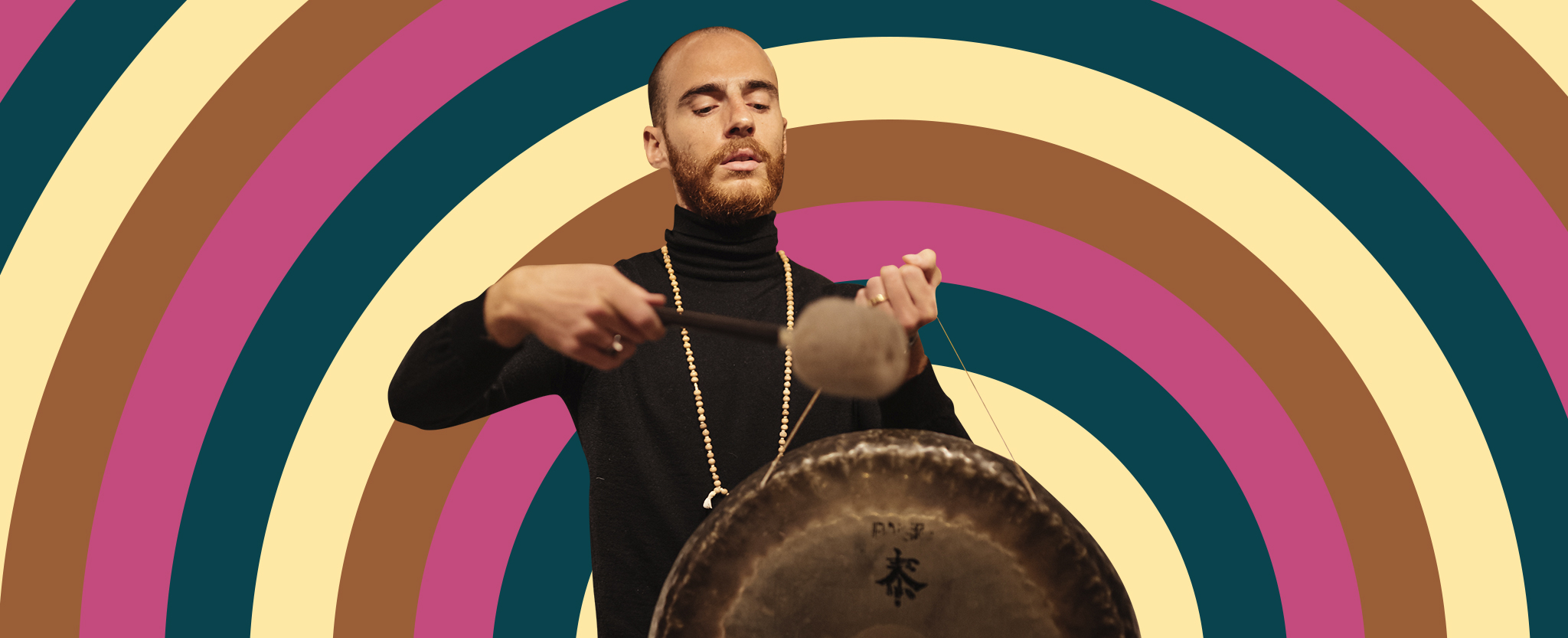 Restless mind? Anxiety levels on high? Give your nervous system a chill out and embrace the meditative power of sound with this live Zoom sound bath led by the high-vibing gong master and sound facilitator Leo Cosendai. Founder of the Third Ear sound app, Leo says his first sound bath "changed his life" and helped him on a path to eradicate acute anxiety he had suffered from since childhood.

What to expect? "Sound is adaptogenic, which means it will do exactly what it needs to do with you," says Leo. "Anything can happen, just like at a pizzeria. Some people do house cleaning internally, others have a deep sleep and perhaps snore a little bit. Anything to the left, anything to the right and above and beyond."

In Leo's orchestra are gongs tuned to the frequencies of planets and moons, as calculated by NASA. Guided by Leo's moon gong, reset and refresh your body and soul.